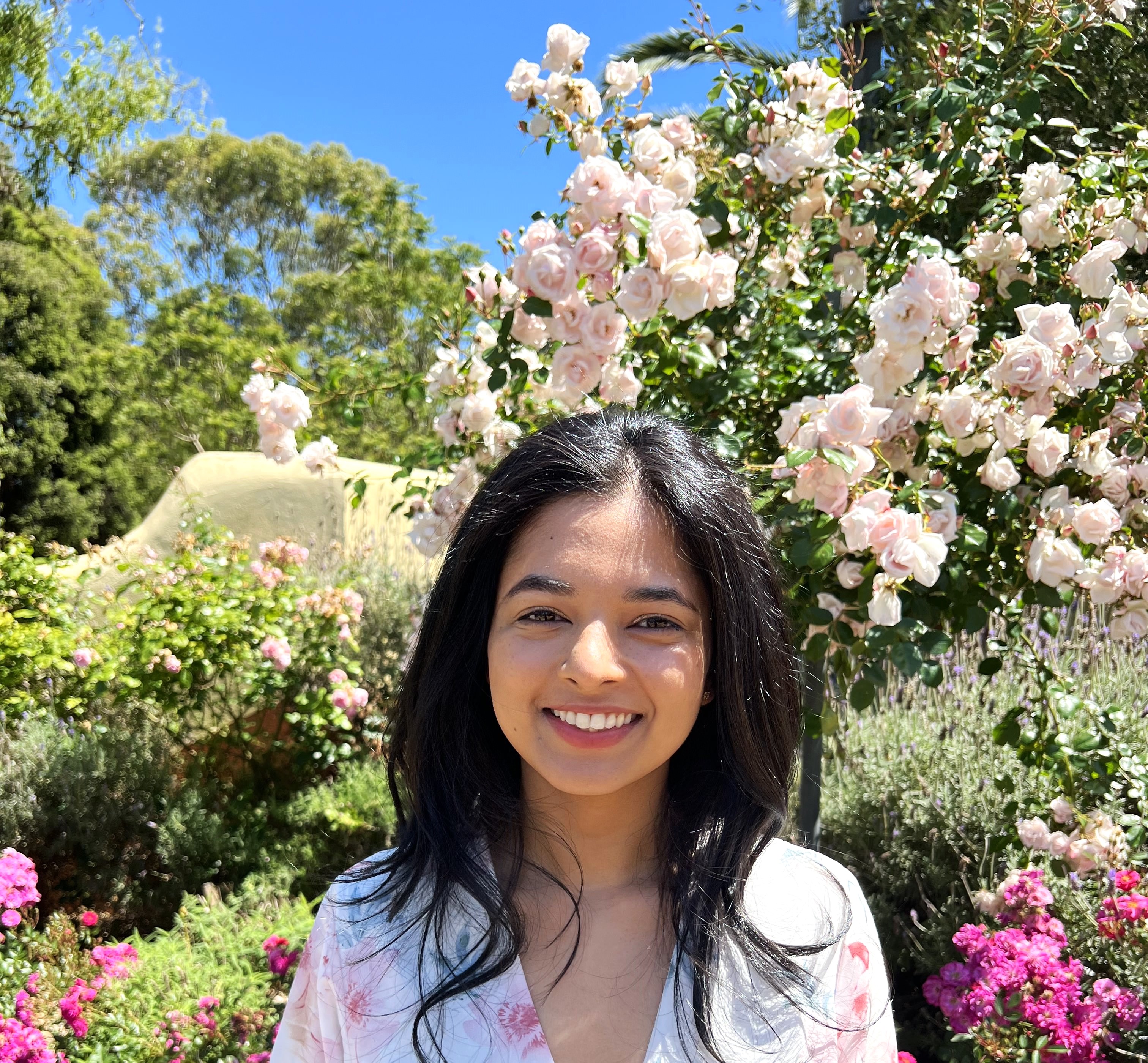 Surabhi Shashishekara
Co-Chair (5D)
Surabhi is one of our fantastic Co-Chairs in 2023! If you catch her at Dandenong, MMC or Casey Hospital, she's an expert at recommending 11/10 movies (that you'll probably never watch) and has a gallery of aesthetic food pictures (that she will probably never flick thru again). Aside from medicine, Surabhi teaches kids how to code to help unleash their digital creativity and enjoys spending all her money on travel, bottomless brunches and sport/concert tickets!
What do you love about Obstetrics/Gynaecology?
'I love the diversity of Obstetrics & Gynaecology – it is the perfect blend of surgery, procedural and holistic medicine, and there are opportunities to empower women at every encounter. Being able to support and advocate for women at their most vulnerable, and also share in their most joyous moments is a privilege that can have a lasting impact on them, their family and the broader community. During my undergrad, I dipped my toes into maternal-fetal medicine and my interest in Women's Health has grown ever since! 🌱'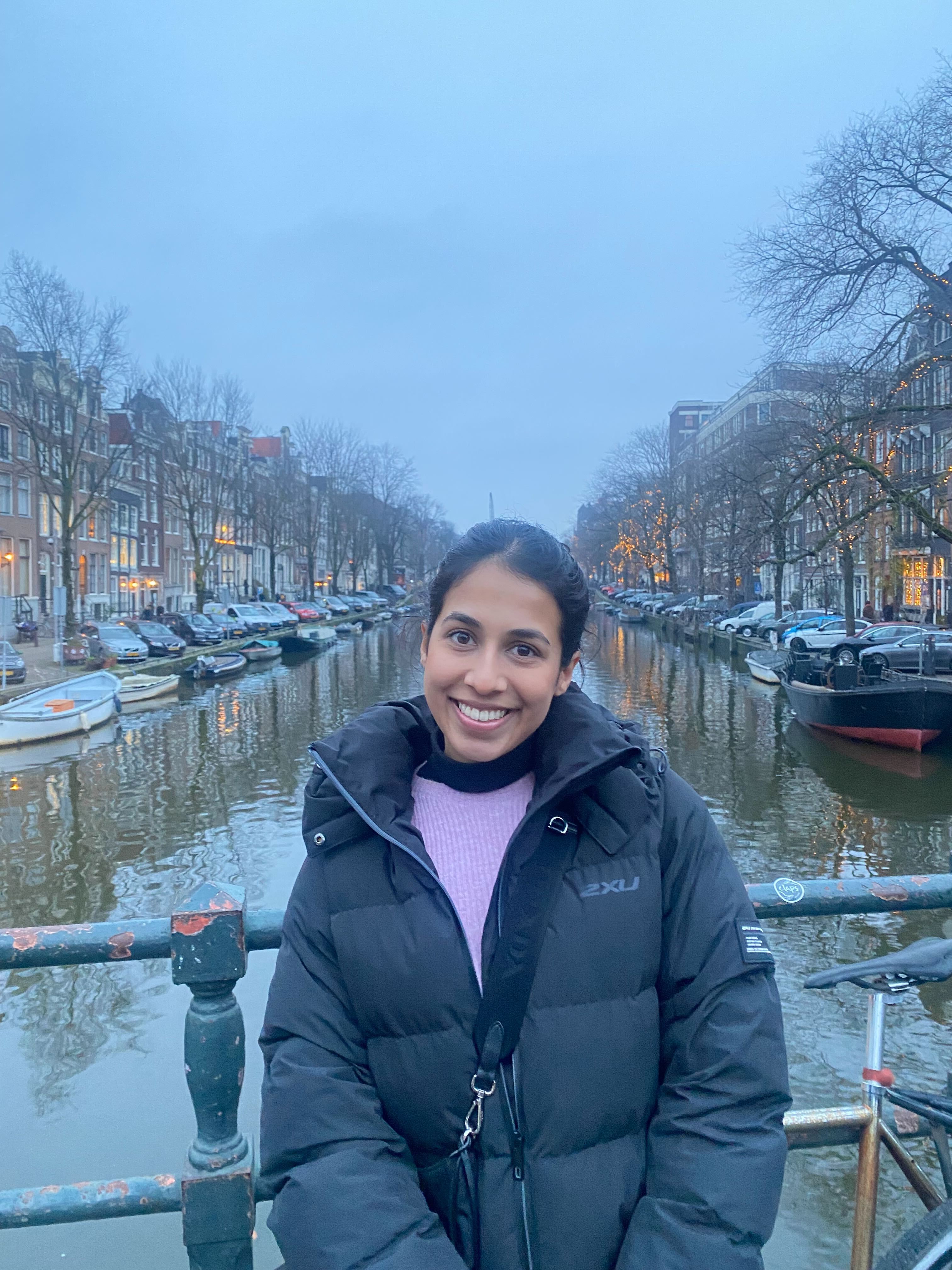 Palak is one of our amazing Co-Chairs in 2023! Our duo are both keen to providing you with high-quality resources and excellent events to ease you into O&G study. Aside from devoting her life to WHISM, she spends her time time dancing and chasing after her dog, Pepsi who apparently pays little to no attention to her. She's an avid fan of food so make sure to hunt her down for her "FEED ME" compilation.
What's a funny story during your Obstetrics and Gynaecology rotation?
'Despite my keen interest in O&G, I've never made it SCRUBBED and standing through a c-section, having fainted a whopping 2 out of 2 times. I hope though, as I continue to explore this diverse and complex field I'll be able to attend theatre and not just look up at the ceiling.'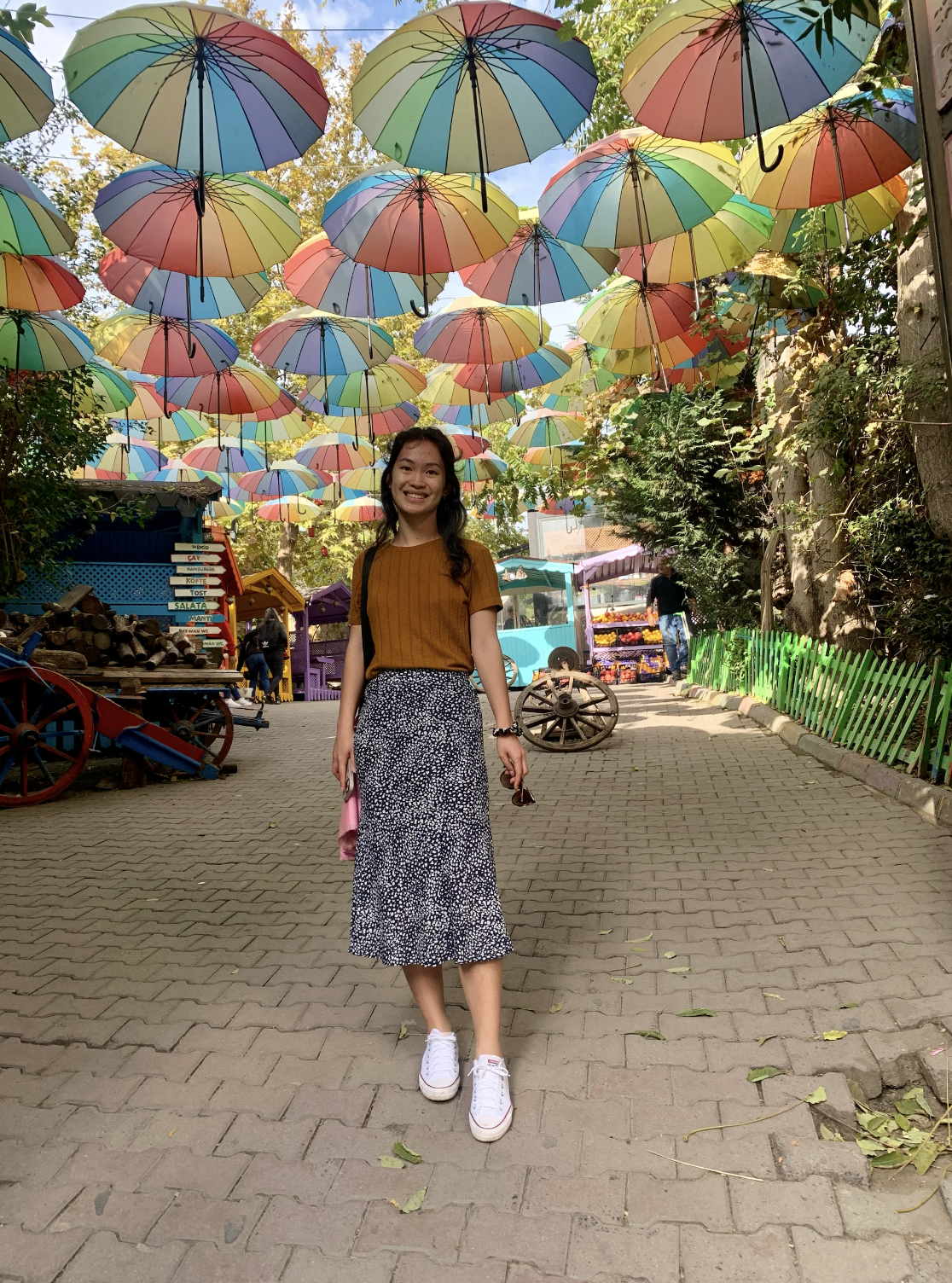 Sarah Chang
Secretary (5D)
Sarah is a final year student who will be our highly-organised secretary for 2023! If she isn't caught up in a tutorial or on the wards, she's a big advocate for the 4 P's: pilates, pottery, puzzles and planning next trip!
What made you interested in Obstetrics/Gynaecology?
'On my women's rotation, I delivered my first baby by myself and ever since then it's been O&G all the way! I've also completed my honours project last year on levels and trends of induction of labour across the Western-Pacific.'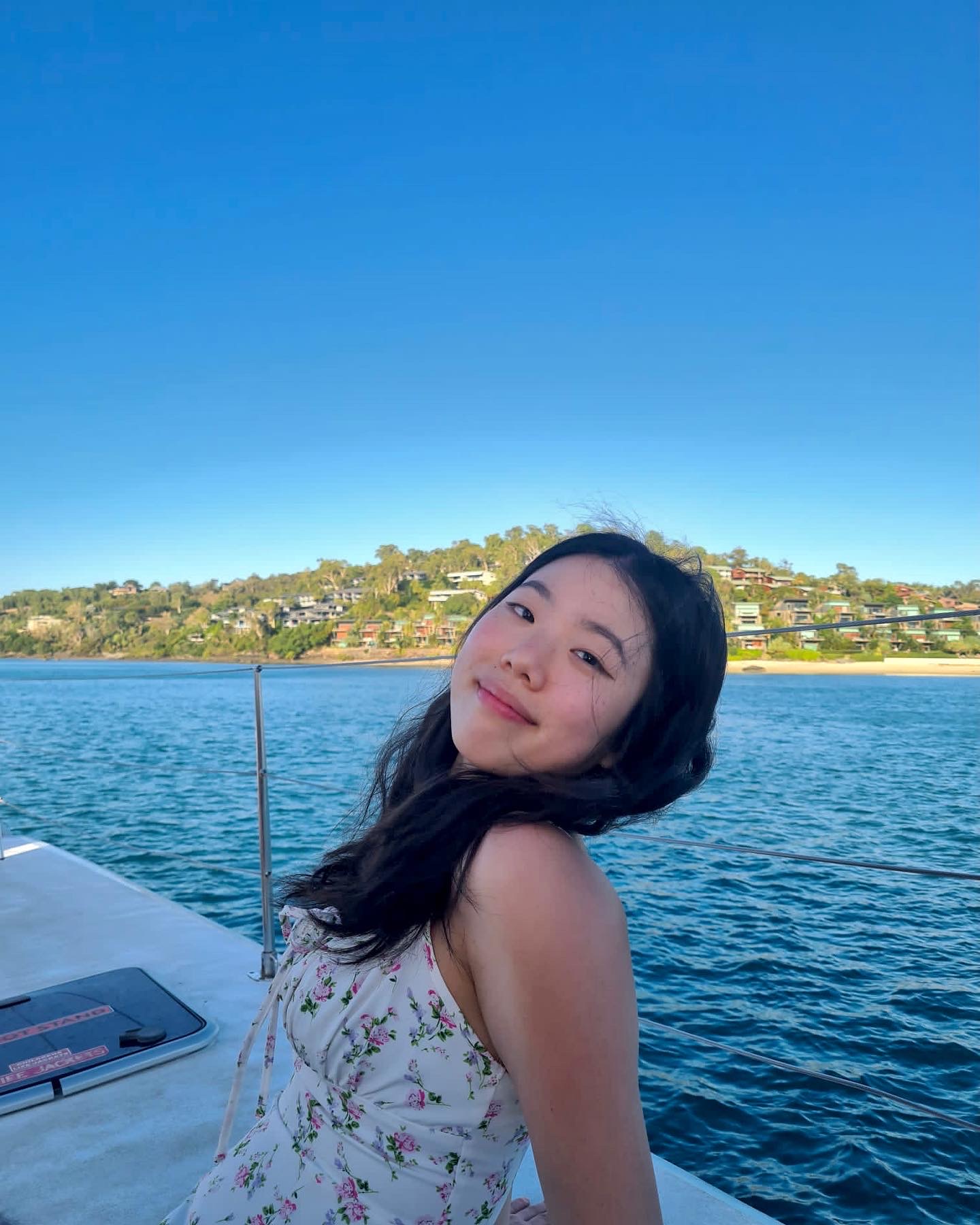 Catherine Chang
Treasurer & Sponsorship Officer (2)
Catherine is our treasurer who fun fact… was raised in 4 countries – so asking her 'where do you come from' can give you quite a complicated answer! Her Spotify Wrapped has shown her to be a true Swiftie for 3 years in a row (first 2 was during her VCE years) saying it reminds her of the happier times in her childhood. Her top 3 reasons of missing calls is taking naps, giving her dog haircuts and binging on books.
What interests you about Obstetrics/Gynaecology?
'When I was younger, I would go around telling everyone I wanted to be an OBGYN without knowing what it actually meant because my parents told me that they named my little sister after my mom's OBGYN and I wanted somebody to name their children after me too. Now that I'm a bit older, I think I'm drawn to the field because I find it fascinating how gender can have such a large impact on the healthcare that you require & especially find it interesting how prenatal care can have such a large impact on both the health of the mother and child.'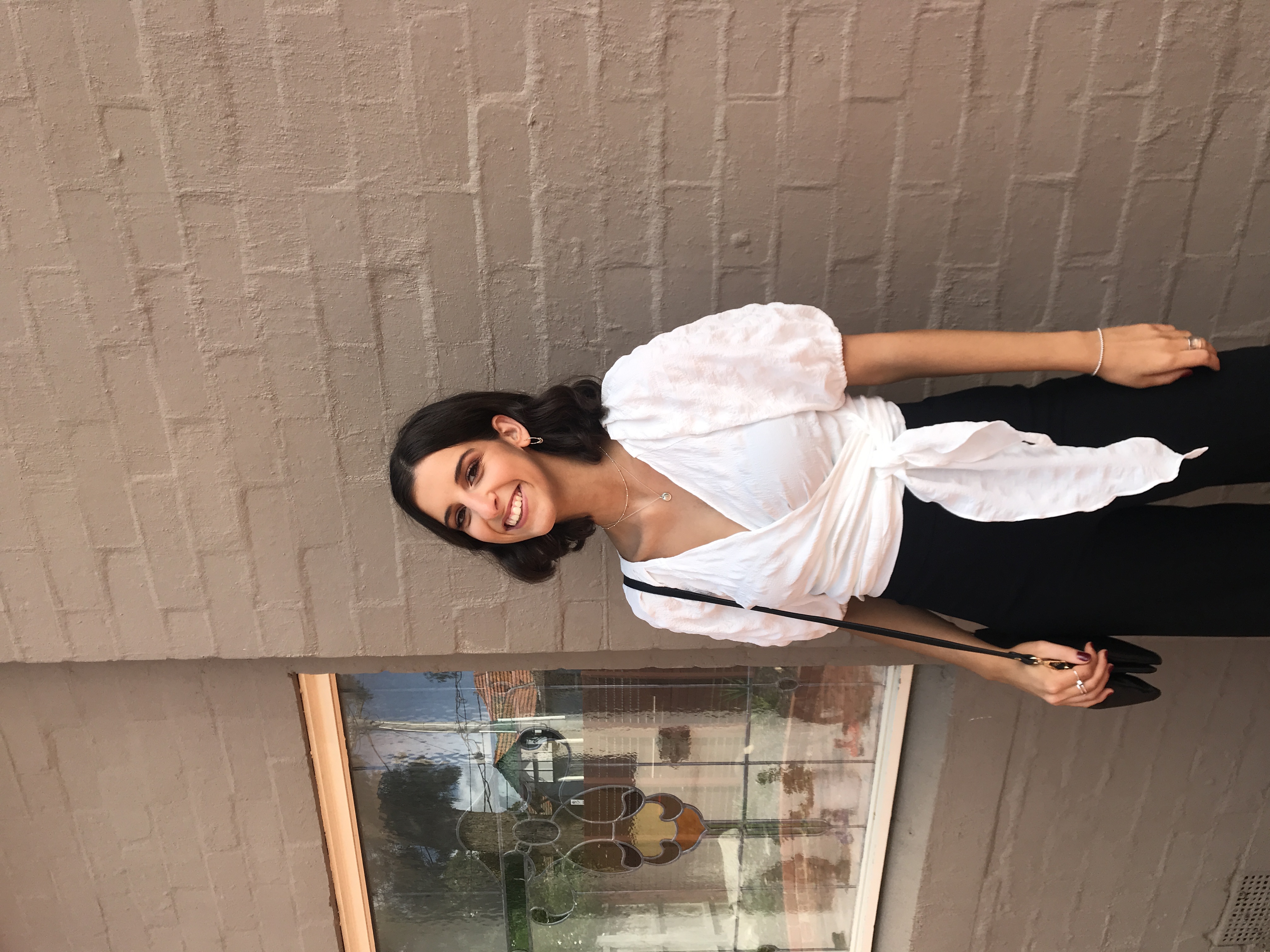 Santina Bresolin
Events Officer (4C)
Santina is WHISM's Events Coordinator for 2023 so make sure to keep your eyes peeled for some exciting events! Outside of medicine, she loves going to the beach, long walks, live music and cooking up a storm in the kitchen!
What is goal with WHISM?
' I am super passionate about creating awareness and advocating for better women's health and I can't wait to organise some fabulous events this year. Fun fact: I cried (not even cute tears) whilst watching my first C-section.'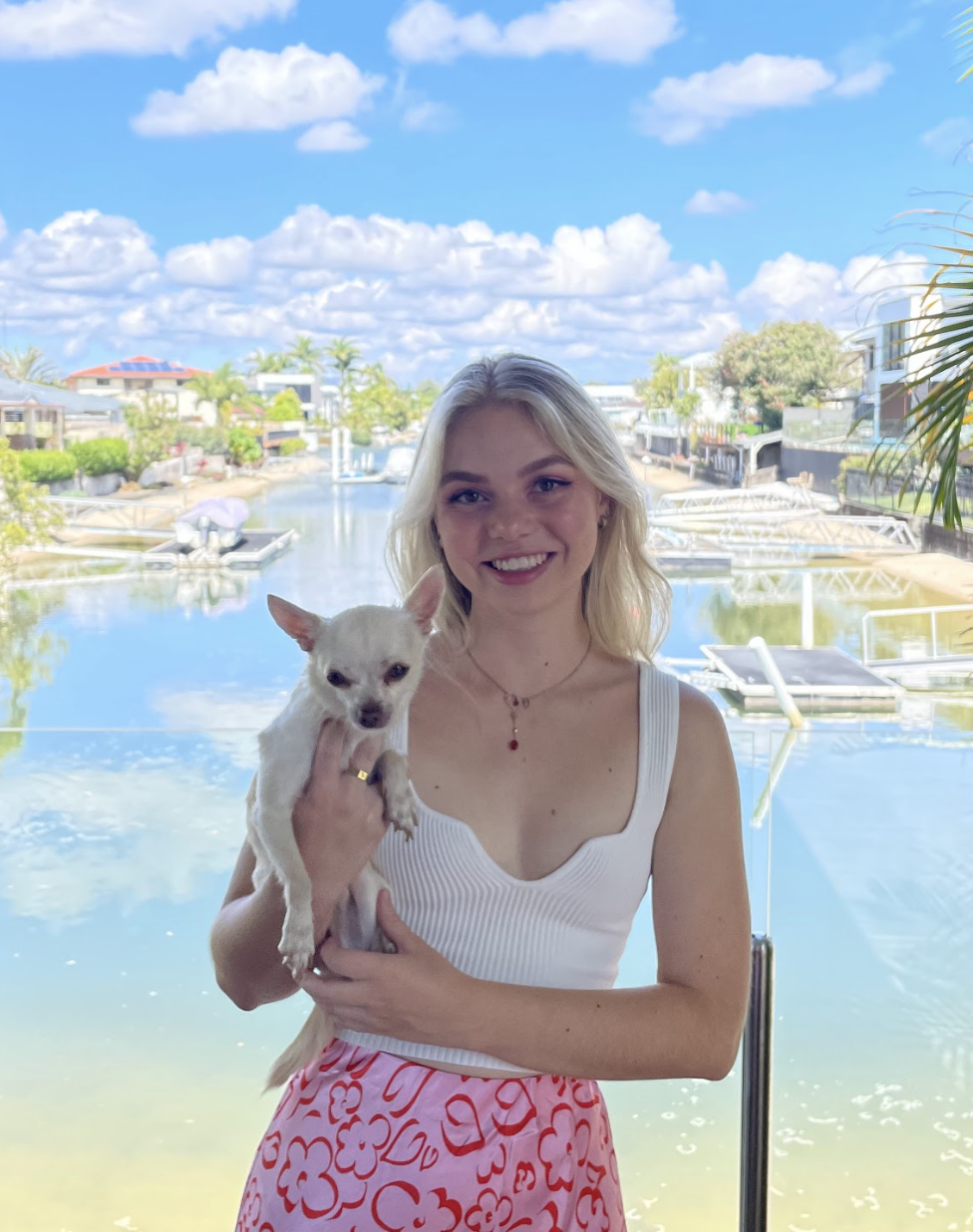 Isobella Kruger
Academic Officer (5D)
Isobella is our Academic Officer in 2023 who grew up on the Gold Coast (Yugambeh language region)! She is a Kombumerri and Ngugi woman with family ties to the Gold Coast and Quandamooka (Moreton, Stradbroke) regions. She loves to sing, is a huge theatre nerd and has a pet Chihuahua named Frank!
What is the most rewarding part of Obstetrics/Gynaecology?
'The most rewarding part of my O&G rotation in 4C was getting to meet and get to know parents through their journey of labour to delivery. It was extremely rewarding to be involved in some of the scariest and happiest moments of peoples lives and a privilege to witness and help in people times of need.'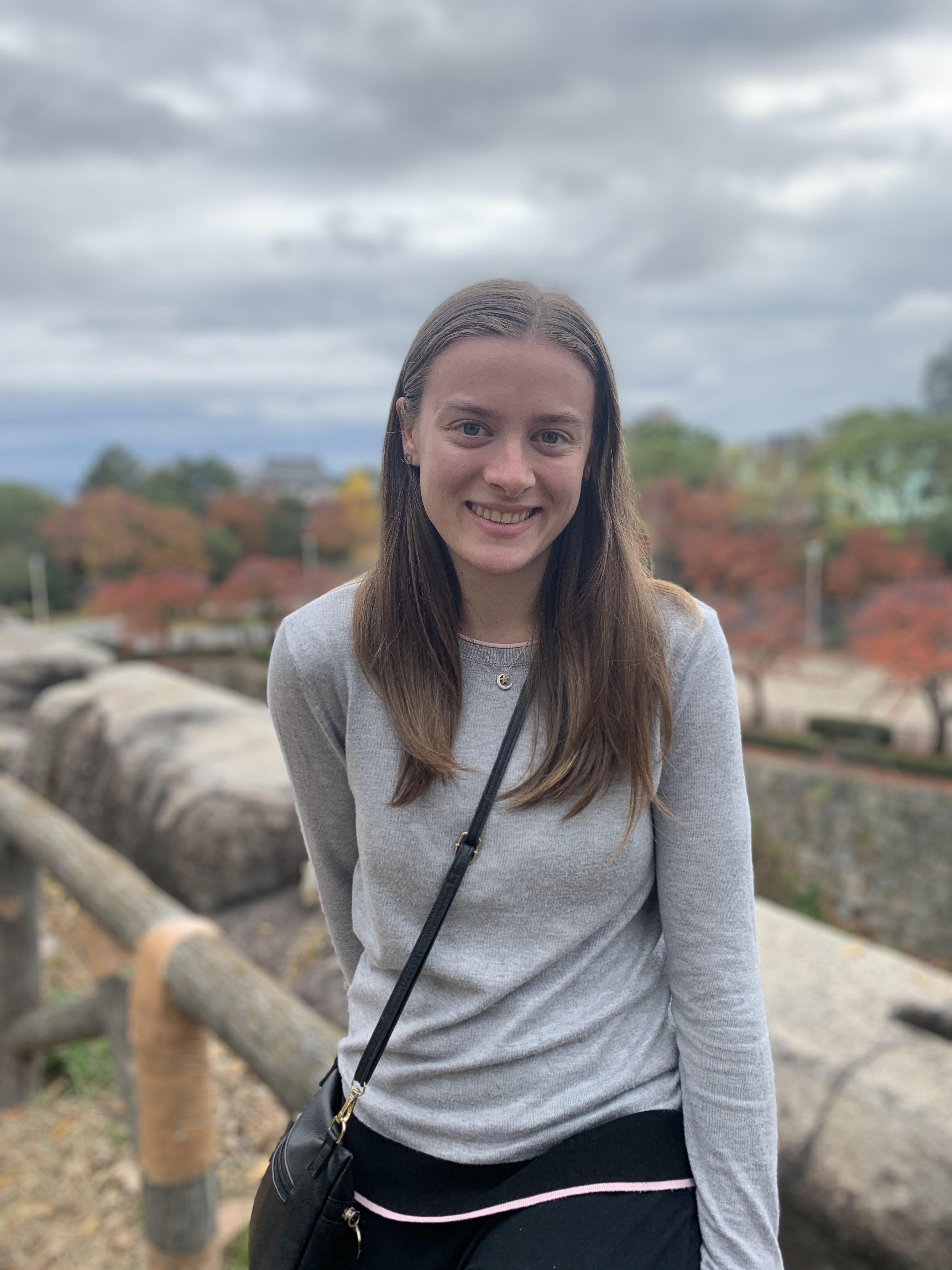 Georgia Rush
NW Rural Coordinator (4C)
Georgia is WHISM's North-West Rural Representative for 2023! If she's not hospital or studying, you can find her sipping coffee, brunching or going for long walks with her dog Ziggy! She is a complete gym junkie and has a mild cocktail obsessions. You can catch her in Bendigo in semester 1 or enjoying the beautiful riverside town of Swan Hill in semester 2.
What are your goals with WHISM?
' As part of my work with WHISM this year, I'm looking forward to running some rural events across the North-West and South-East sites with my SE and Year A rep counterparts. Having had such a great time working with WHISM in 2022 as Rural rep, I'm excited to expand our reach and run more events rurally so that everyone can get involved with WHISM and see what O&G has to offer! '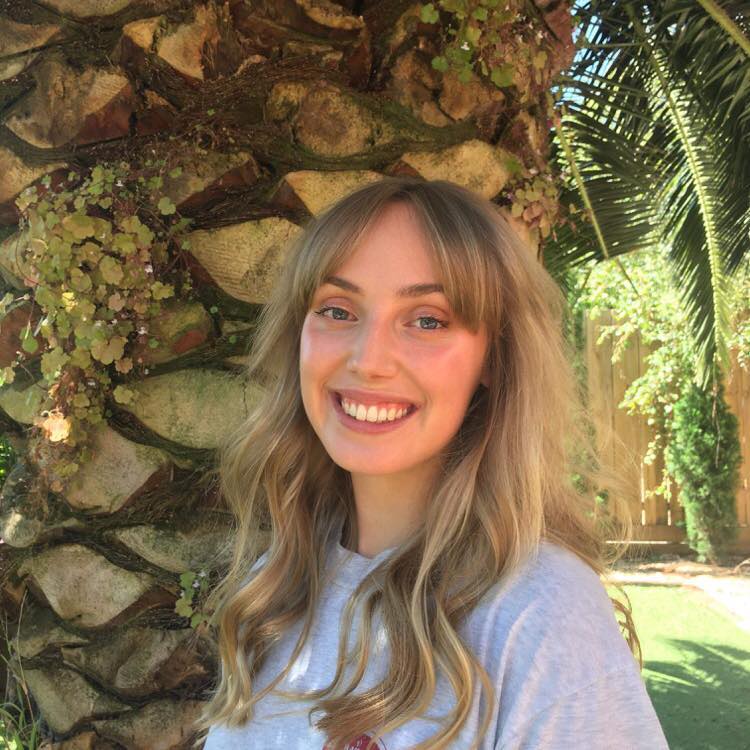 Zoe Weimer
Marketing Officer (BMedSc)
Zoe will be half of the Marketing team (alongside the lovely Jess) this year. She'll be spending the year doing a BMedSci project at the Monash NICU. However, outside the hospital life she loves to run, paint, swim and read. Her aim is to read 50 books in 2023 – we shall see by the end of the year how she goes!
Why are you interested in Women's Health?
"I couldn't have loved my Women's Health rotation more – it's a fantastic blend of medicine and surgery, and I loved seeing how women at all stages of life were cared for. I'm also very interested in the role gender plays in healthcare accessibility and outcomes – and am very excited to be a part of WHISM in 2023."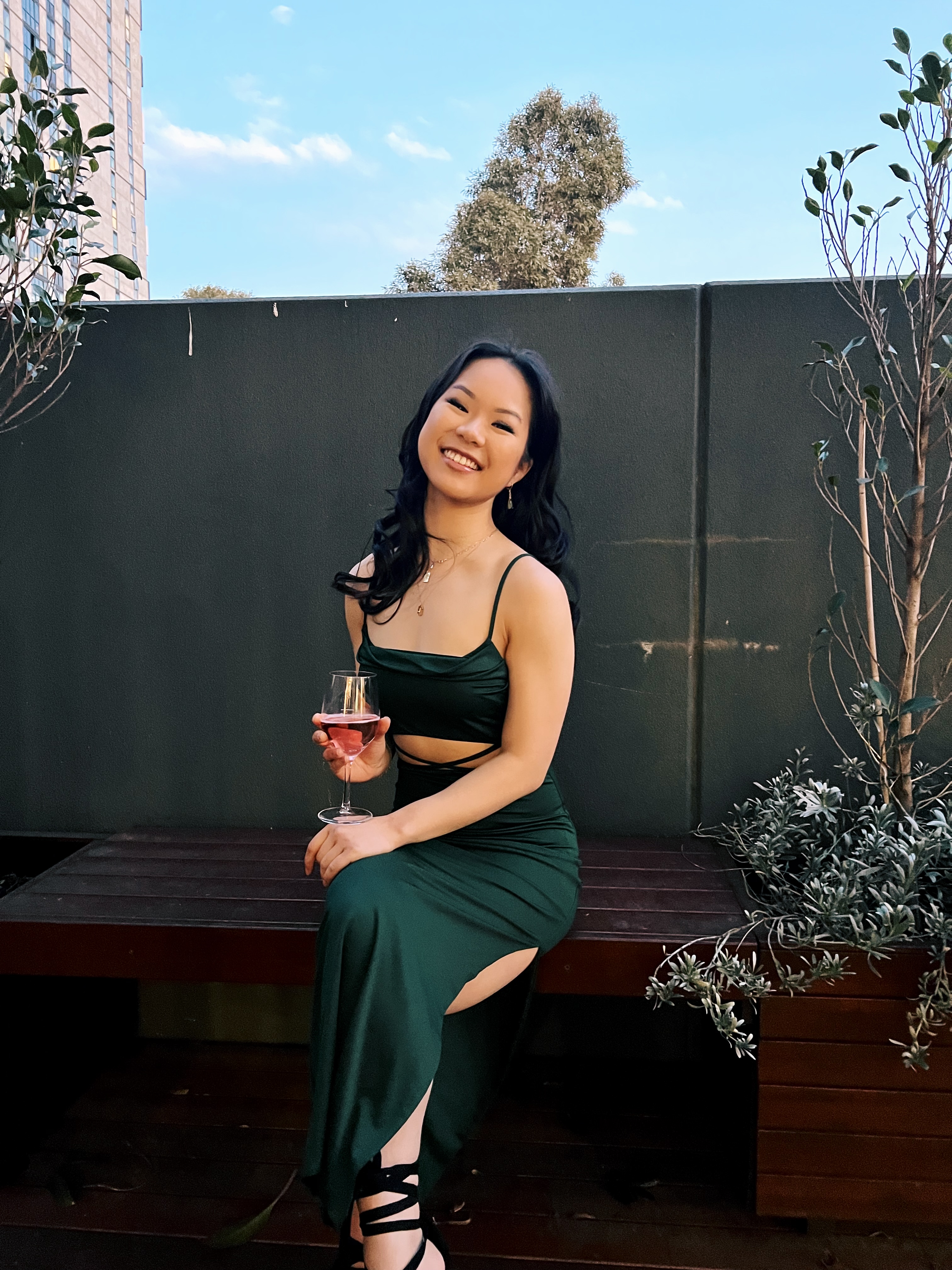 Jessica Satya Graha
Marketing Officer (5D)
Jessica is one of our Marketing Officers for WHISM in 2023 along with Zoe (name a more iconic duo)! She has a strong passion for baking from simple muffins and brownies to making her own bread from her very own sourdough starter! During her hospital rotations, she would always bring baked goods to the common room for everyone to enjoy. She is committed to opening her own bakery or cafe if life as a doctor doesn't work out… or even if it does.
What did you enjoy about your Obstetrics/Gynaecology rotation?
'My Women's Health rotation in Year 4, was probably one of my favourite rotations of the year! Even though some women can turn into a completely different human beings during labour (fair enough though), the birth of a baby is always so beautiful. My favourite memory is when a mother I was with during labour, asked me if she could take a photo of the midwife, the baby and myself to commemorate her pregnancy – my heart melted.'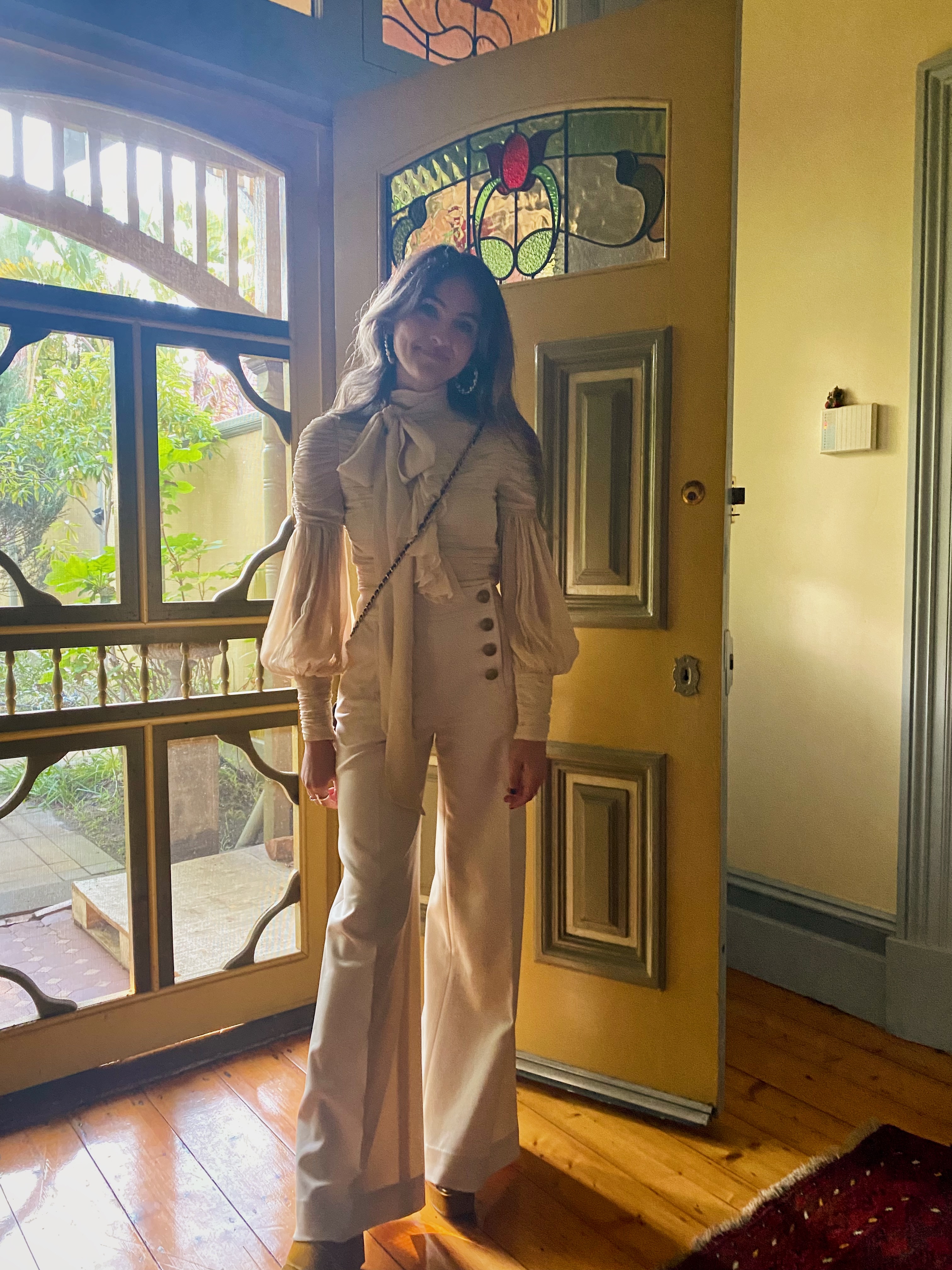 Olivia Melone
Operations Team Member (5D)
Olivia is one of our lovely Operations Team members in 2023. You can find her taking long walks on the beach and enjoying the beautiful sunsets. If not, you might her catch her enjoying yoga, vintage shopping, trying new restaurants or at concerts or footy games. She's a true Virgo, but will describe herself as an introvert at heart. She's in the top 0.5% of Elvis Presley listeners yet will always have a special place for Harry Styles in her heart <3.
What interests you about Obstetrics/Gynaecology?
'When I decided I wanted to study medicine I knew it was O&G that I wanted to pursue (we have the TV shows Offspring and Call the Midwife to blame for that!). Throughout 3B and 4C I gave every specialty the equal opportunity to make me fall in love with it, but with O&G being my final rotation of 4C, it definitely came out on top. I think it's absolutely fascinating how women's bodies can transform and grow another human inside them.'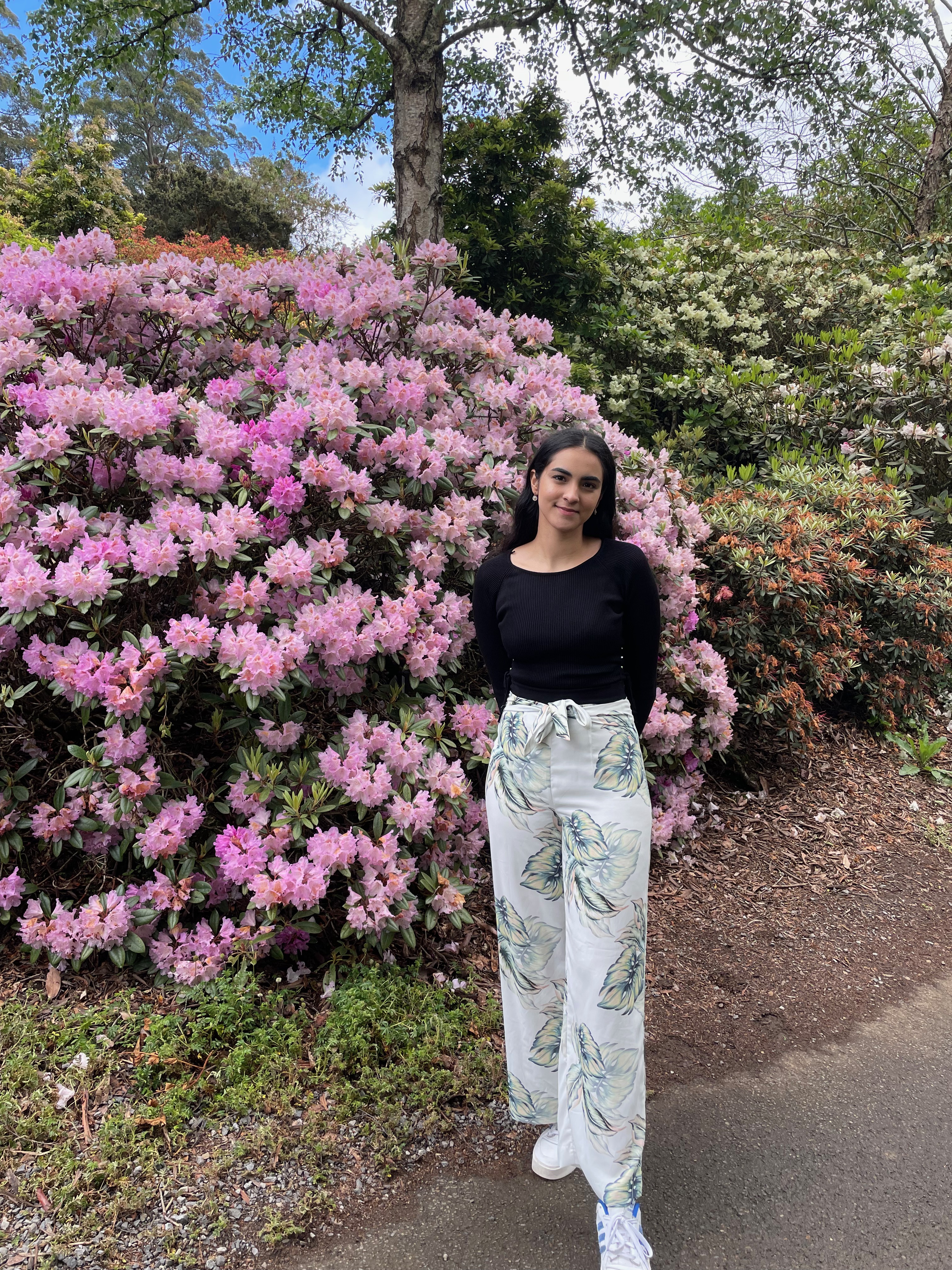 Nintha Malhotra
Operations Team Member (3B)
Nistha is one of WHISM's Operations Team Members for 2023! She adores travelling with family and friends as well as meeting new people! Her other passions include cooking, hunting down new cafes and spending time at the beach. Her favourite TV show is Gilmore Girls – one of the most heart-warming shows she has ever seen!
What interests you about Obstetrics/Gynaecology?
'I have a keen interest in Obstetrics and Gynaecology as it is a diverse branch of medicine that encompasses both primary healthcare for women and surgery. It allows you to provide holistic care for women and support them through their medical journey. I am excited to learn more about women's health and bring together other students with a passion for O&G.'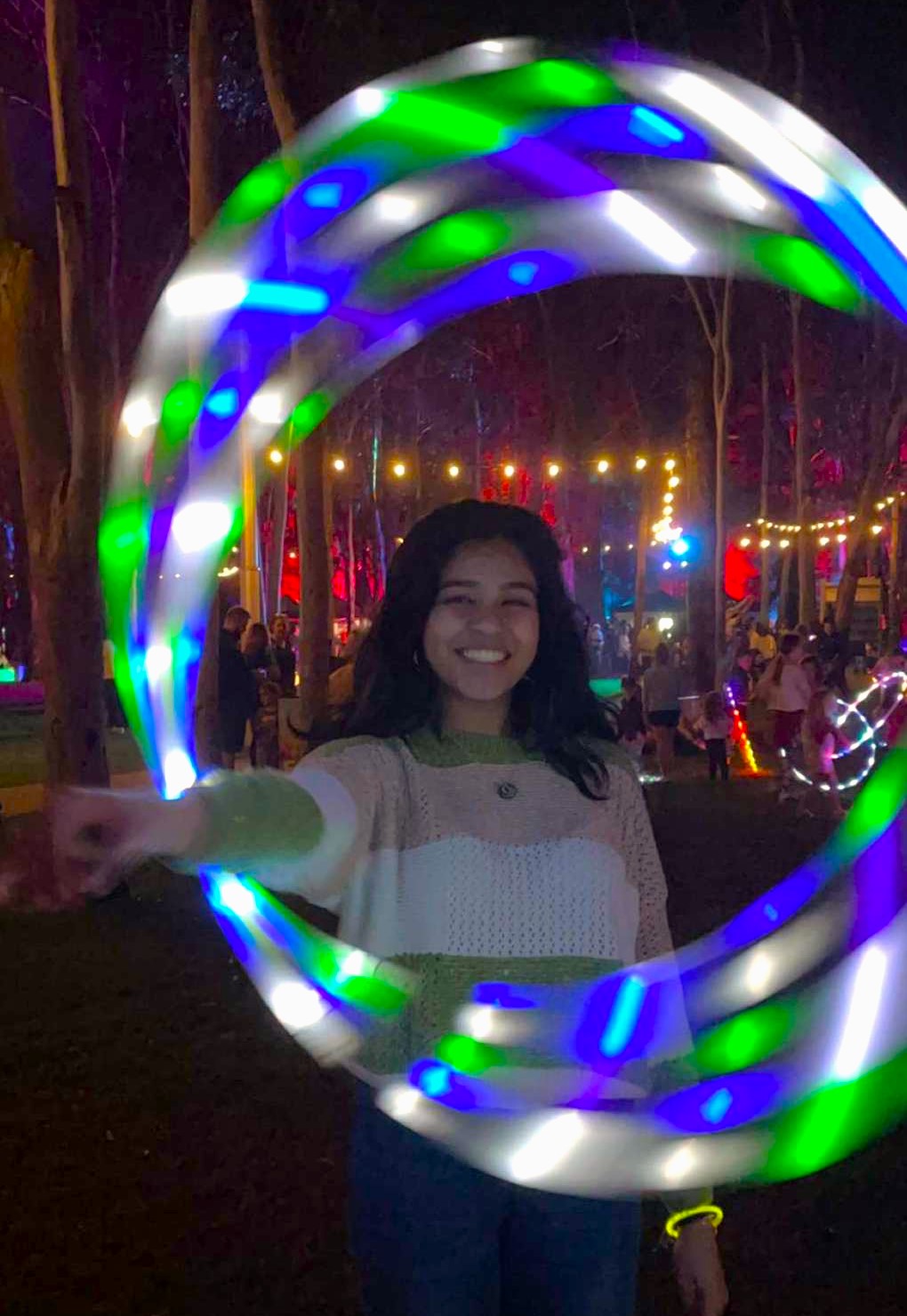 Natania D'Sa
Operations Team Member (3B)
Natania is one of our Operations member who was originally from central Queensland, so the Melbourne winters have been a lovely experience for her! She loves everything related to music from listening, playing, singing to even dancing! You can find her trying all the cafes and restaurants in Melbourne. One of her goals is to eventually visit all the cities the character are named after on 'Money Heist'.
What interests you about Obstetrics/Gynaecology?
'I'm super passionate about all things O&G, from the medicine behind it all, to the social activism side of Women's Health. I am excited for the opportunity to advocate for women of colour who are unfortunately often disadvantaged in the system. I look forward to hopefully working in O&G in the future, to be part of the change I want to see, especially for women of colour :))'